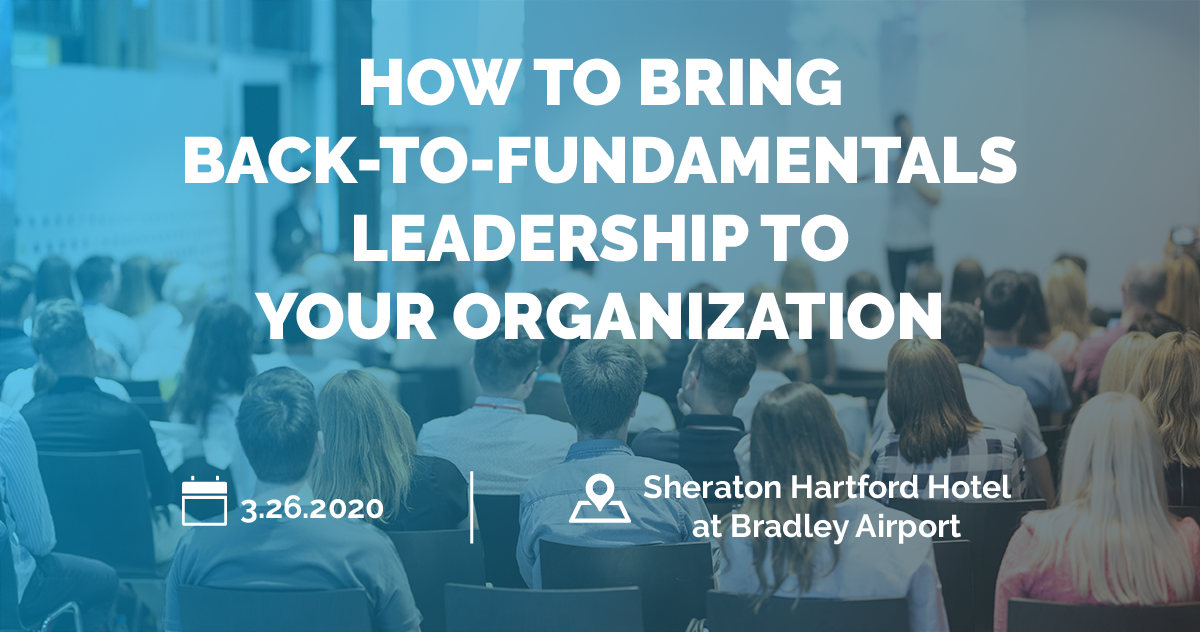 Make your managers better.
Bring back-to-fundamentals leadership to your organization.
Nine out of ten managers are not practicing the fundamentals. Their teams are underperforming. Resources are squandered. Time is wasted.
Don't let undermanagement cost you. Learn how to bring the proven best practices of our back-to-fundamentals leadership training to your organization in this workshop with Bruce Tulgan. Space is limited—don't wait to register!
Who should attend: CHROs, HR Directors, VPs of HR, Training Directors, Training VPs
When: March 26, 2020, 8:00 am – 5:00 pm
Where: Sheraton Hartford Hotel at Bradley Airport (Room block secured for individual registration)
Cost: $999 per person $899 per person when you register by January 31, 2020!
What you get:
• A hard copy of the It's Okay To Be The Boss – The Back-to-Fundamentals Leadership Workshop Facilitator's Guide
o PowerPoint Presentation (hard copy)
o Participant's Workbook (hard copy)
o Seat to our 3 video training courses on RainmakerLearning
• One 30-minute private consultation call with Bruce Tulgan
• Management Fundamentals eBook
• Strong Leader's Guide to Great 1:1 Meetings eBook
• Set of five books by Bruce Tulgan
• Our three white papers:
o The Undermanagement Epidemic Report 2019
o Winning the Talent Wars
o The Great Generational Shift
• Breakfast and Lunch
• Time to learn from Bruce Tulgan
• Discounts to purchase additional programming materials
Register Now